How Testogenix Ingredients Help Improve Sex Drive. Lean Muscle. Stamina and Energy
Testogenix uses clinically tested ingredients that are proven to provide quick results.
D-Aspartic Acid: is amino acid which are known as building blocks of protein. D-aspartic acid has numerous clinical studies testing various health benefits. As a testosterone supplement ingredient, D-aspartic acid has been shown to increase testosterone levels. In a clinical trial, supplementation of D-aspartic acid increased testosterone levels by 42%. It was demonstrated that D-aspartic acid has a role in the regulation of the release and synthesis of testosterone.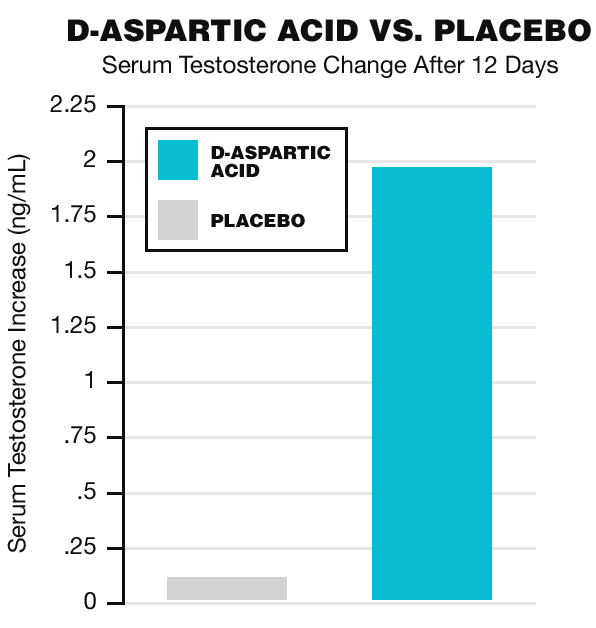 Tribulus Terrestris: This powerful herb is recognized as an important testosterone supplement ingredient. Tribulus has been in clinical tests where test subjects were put to a six week observation after being administered tribulus terrestris extract. Those administered tribulus terrestris extract saw greater increases in their lifts on the bench press, leg press, and deadlift than the group that was not supplemented with tribulus terrestris. The bench press increased by 14.4%, the leg press by 28.7%, and the deadlift by 20.9%.
Magnesium: In some biochemical events and during energy metabolism, magnesium becomes a crucial substance needed for the activity of several enzymes. Some association with magnesium levels and physical performance has been suggested. Some under diet restrictions to maintain or even reduce body weight, possibly causing insufficient magnesium intake, have reported decreases in physical performance. In a clinical trial, subjects taking magnesium supplementation saw increases in their free testosterone levels. Exercise is commonly accepted to increase testosterone levels. With supplementation of magnesium and exercise, subjects saw an increase in their free testosterone levels from before supplementation of magnesium.